Vacancies
WE ARE OFTEN ON THE LOOKOUT FOR PEOPLE TO JOIN OUR MIDDAY PLAY WORKER TEAM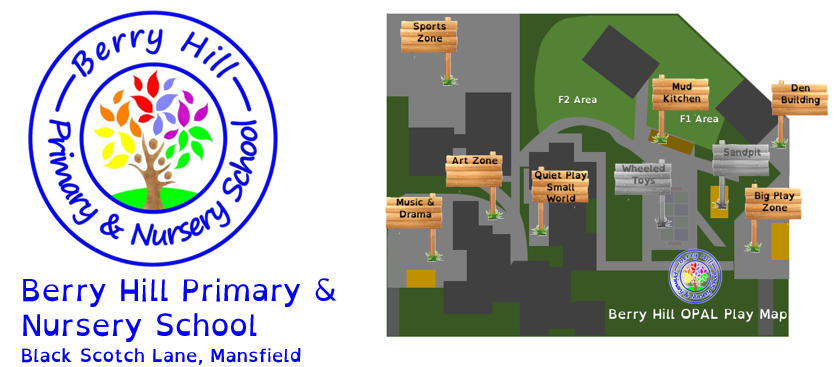 Do you have a couple of free hours in the middle of each day?
Would you like a job helping primary school children to have a lovely and exciting lunchtime?
At Berry Hill Primary School, we are changing the traditional 'lunchtime supervisor' role to 'play worker'. We've realised that there hasn't been enough to do for our children at lunchtime and have created lots of exciting activity zones to cater for all their play and development needs. However, we need to add some more lovely people to our midday team to help our children make the most out of this and to ensure everyone is happy and safe. We can offer an hourly rate of circa £11.87.
Please call 01623 478477 or email office@berryhill.notts.sch.uk if you'd like to find out more.